As Nigeria moves toward the 2023 general elections, European Union Election Observation Mission pledged its readiness to work with the Osun Online Publishers Association.
The EU Election Observation Mission long term observers team led by Dagmar Raudam and Annie-Lise Mjaatvldt made the international organization's readiness known to the online news publishers on Wednesday.
Addressing the OOPAN members, Raudam said as part of their mission in Nigeria for observation of the 2023 general elections, the found the association worthy of working with to achieve their objectives of being in the state.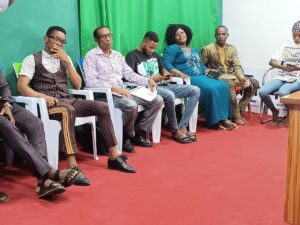 She explained that their colleagues are in other state across the country for the purpose.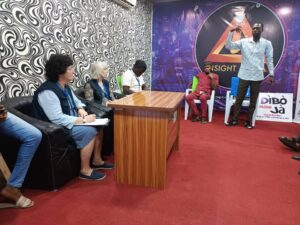 2023: EU Election Observation Mission Seeks Partnership With OOMPA
She further stressed that the EU Election Observation Mission is not in support of any political party rather to observe the process of the general elections.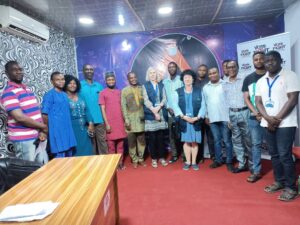 Also in her own address, Annie-Lise Mjaatvldt lauded members of OOPAN saying she was pleased with the online news publishers after listening to their past involvement in elections.
Chairman of the association, Jare Tiamiyu lauded the EU long term observers on Nigeria 2023 election for showing interest in working with OOPAN.
Jare said the association members will continue to demonstrate professionalism in the discharge of their duties as journalists before,during and after the general elections.