[ad_1]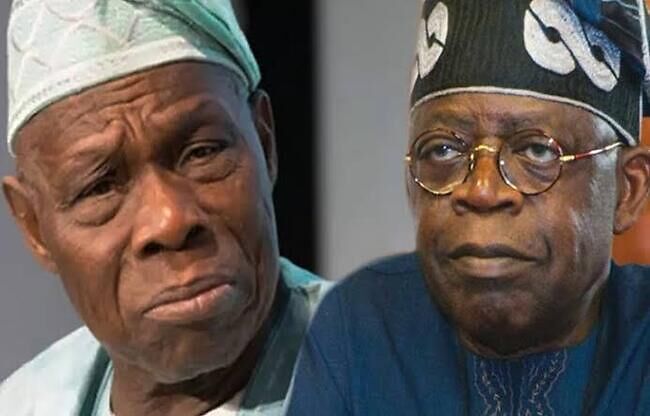 All Progressives Congress Presidential Candidate, Bola Tinubu, said former President Olusegun Obasanjo is not qualified to recommend or endorse anyone as President of Nigeria because of his failures.
While speaking on Thursday at the APC Presidential Campaign rally held at the University of Benin Sports Complex, Ugbowo Campus, Benin, the APC flagbearer said Obasanjo failed to develop the country when he had the opportunity, but rather was fighting his then Vice President, Atiku Abubakar, while accusing each other of spending the country's money for their personal comfort.
Tinubu noted that after spending $16billion on electricity, Obasanjo and the PDP government could not deliver electricity for Nigerians to even make popcorn.
As Governor of Lagos, Tinubu recalled how he brought Enron Power to generate electricity and solve the power problem in the commercial nerve centre of the country but the project was frustrated by the Obasanjo-led PDP government.
"I brought Enron to solve electricity problem and help Lagos economy but Obasanjo and PDP frustrated it. They punished me and Lagos people and even began deducting our money. I created Local Governments in Lagos to accelerate development and create employment for our people but Obasanjo siezed our allocation and punished us for that. That was wickedness and such a man said he endorsed a man for you to vote as President. Can you follow such a man? Can Obasanjo recommend a leader for anyone in Nigeria? A man who does not know the way cannot show the way."
[ad_2]