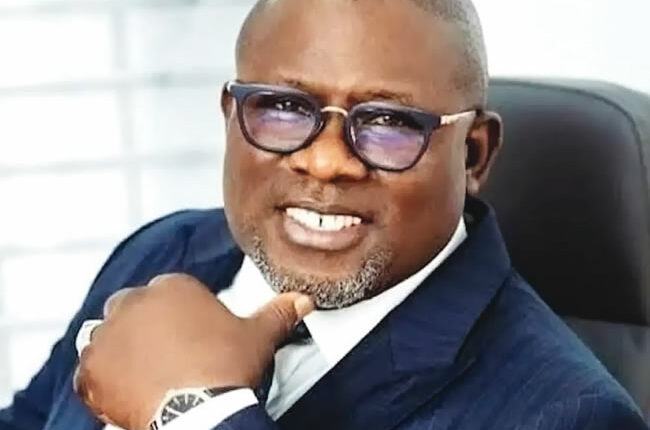 The Delta State governorship candidate of the Peoples Democratic Party (PDP) and Speaker of the state House of Assembly, Honourable Sheriff Oborevwori, in this interview, speaks on issues surrounding his emergence, his relationship with former Governor James Ibori and insinuations that he is a stooge of Governor Ifeanyi Okowa. KUNLE ODEREMI brings excerpts:
Some people claim that you are a stooge of the incumbent governor, Senator Ifeanyi Okowa, just as others allege massive borrowing and indebtedness in Delta State?
These are very unfair and unkind allegations. I am not a stooge and I have never been a stooge. I have been a grassroots politician all my life and somehow I know my way around in politics. The stories of borrowing and indebtedness in Delta State are also not true. They are exaggerated and manipulated by political enemies to make Governor Ifeanyi Okowa and the PDP look bad and score cheap political points. The state government, using the appropriate organ, has come out with explanations and I urge the people of Delta State to believe the explanation. The opposition is using lies and propaganda to deceive the people. Do not believe their lies.
We must remember that that was how the APC told lies against President Goodluck Jonathan in 2014 and they deceived Nigerians. Look at what the APC has done to Nigeria. They brought our country to ruins. If not for the managerial skills of Governor Okowa, Delta State would have collapsed. How many of the states governed by the APC are paying salaries regularly? Delta State pays the highest wages in Nigeria. It is also the best state in terms of human capital development as indicated in education, healthcare services, sports and workforce. Delta State has the highest number of state-owned universities in Nigeria. Look at our world-class technical and vocational schools. Look at the bridges completed and ongoing ones. Take a look at the Stephen Keshi Stadium that hosted the recent National Sports Festival, best ever even by African standards. What about the Ogheye floating market, the first of its kind in Africa? Apart from the bad federal roads, Delta State has the longest network of good roads in Nigeria. Governor Okowa has done well by matching human capital development with infrastructure and peace and security, but bad belle politics is making opposition politicians to tell lies. So the people should not allow the opposition elements to deceive them. They have nothing to offer other than lies and destruction. We have seen it at the national level.
Having been speaker of the state of House Assembly, why do you wish to succeed Okowa as the next governor of the state?
To answer that question, I should begin by telling you about my mission in politics. It is really about the people. I came to understand quite early in life that the most important means of affecting the people for good is politics. When I was growing up, I saw a lot of deprivation and poverty in society and my biggest wish was to see how I can be of help to free people from lack and deprivation. As I went through primary and secondary schools, the role of politics and government in making life better for the people was made central in our social studies, government and economics lessons and textbooks. We also got taught that the surest and legitimate way into government is politics. So, from childhood, I carried the burden of the responsibility of making life better for the people. That was my motivation.
Now joining politics at the grassroots saw me growing and evolving. I served as a councillor and I also served different governments as special assistant, senior special assistant and as special adviser. I made sure I put the interest of the people and loyalty to the government above my personal consideration. Then the good people of Okpe constituency decided that they wanted me to represent them in the Delta State House of Assembly. I contested and won the election and became a member of the House of Assembly. Not too long after, my colleagues and fellow lawmakers elected me as the Speaker of the House and by that I became the head of an arm of government in the state. This marked a turning point in my political career and evolution. I was no longer just the member representing Okpe constituency, but the Speaker presiding over the state's legislature. That made me a pan-Deltan and it changed my consciousness and perception. As the Speaker of the House of Assembly, the entire state became my constituency. That position enabled me to appreciate what Delta State is all about, its development aspirations, challenges, the colourations and preferences of the people. After the general election in 2019, my colleagues in the House of Assembly passed a vote of confidence in me by returning me as Speaker. That gesture opened my eyes to new vistas of possibilities for me and Delta State. My return as Speaker was unprecedented in the history of the state. My colleagues said they were returning me as Speaker because I am a pan-Deltan and that I easily build consensus. They also said that I showed a deep understanding of the development challenges of Delta State and that for the state to develop without obstruction, I should continue to lead the legislative arm.
I took time to evaluate what my colleagues said and I realised that I have unconsciously promoted politics in the service of the people in the House of Assembly and, by extension, the state. I soon started receiving encouragement to take my people's politics ideology higher by seeking to be governor of Delta State. I am not one to run away from a challenge, especially when it has to do with the people. I thought seriously about it. I also prayed. As a political scientist who is in practical politics, I thought of so many possibilities. I sat down to collate my thoughts arising from my burning desire to use politics to promote the welfare of the people. I also asked myself, after speakership, what next? How else do I serve the interest of the people? It was at that point that I resolved and listened to the call to run for the governorship of Delta State. So, the response to your question on why I want to be governor is to serve the people of Delta State and enhance their welfare and security. My reason and justification is people-centric. It is all for the people.
Do you have what it takes to be governor of the state?
Yes, I have more than what it takes. Besides the basic points of being a Deltan and the age as well as the basic educational qualification, I am most qualified to be the governor of Delta State. I am well educated in the art and science of politics, having studied political science up to postgraduate level. I also must point at my experience in politics. I have been a councilor at the local government level. I was special assistant, senior special assistant and special adviser handling very sensitive positions. I then crossed over to the legislature after winning an election. I have been elected Speaker of the Delta State House of Assembly twice and I am the only one to be so elected and the longest serving Speaker in the history of Delta. So far, I have worked with three governors since 2003 when I was appointed as a special assistant. I have both legislative and executive experience. As Speaker, the entire state is one big constituency for me and apart from the incumbent governor, Senator Ifeanyi Okowa, no other politician has the kind of knowledge that I have about Delta State in terms of its development aspirations and challenges. I have also undergone political leadership and management courses in some of the best universities in the world. I am well trained in executive and legislative leadership, development studies, ICT, advanced leadership and the New World Order in universities in the United Kingdom and the United States. I have acquired skills and strategies in creative and critical thinking, development thinking and modern governance. I have what it takes. My capacity is formidable.
There is a controversy about your educational qualifications.
It is unfortunate that what was supposed to be a minor mistake arising from names used and names not used in the course of schooling was twisted to cause mischief in an attempt to undo me. Let the truth be told. Many people who have three or more names have used them differently at one point or the other. This was my case. The names that my detractors pointed at are all mine. There is no doubt about them whatsoever. The schools I attended at different times have the records and they can verify that the names refer to one and the same person, which is me. I have never claimed that the schools I attended are no longer in existence. I can direct you to my schools from primary, secondary to university. I am well educated. I might not have gone to school in quick succession due to my background, but I had the benefit of western education up to postgraduate degree which is the Master of Science degree in Political Science that I obtained from the Delta State University, Abraka. My school mates and many of my teachers at different stages of my education are alive. I affirm that my educational qualifications are solid and genuine.
ALSO READ FROM NIGERIAN TRIBUNE 
With the benefit of being part of the government, what do you think are the challenges or problems of Delta State?
The challenges of Delta State are essentially the same with those of Nigeria and other Third World societies. The challenges which are also the problems include poverty, unemployment, inadequate electricity, inadequate ICT, infrastructure deficit, inadequate healthcare, poor education, low industrialisation and poor agricultural productivity and insecurity. There are also problems associated with growing population and shrinking resources. There are other social ills like armed robbery, cybercrime, youth unrest and others which disrupt life occasionally, but once the major ones I mentioned are tackled and overcome then we would have a stable and prosperous society.
What is your vision for the state?
My vision for Delta State is double fold. First is to ensure the welfare and security of the people and second is to make sure that the state and its people are not left behind in the race to the New World Order which is anchored on the Fourth Industrial Revolution. If you look at the challenges that I enumerated which are also the challenges of Nigeria, they are the roadblocks which I am set to dismantle. I must admit that previous administrations and the present one ably led by Governor Okowa have done so much for the state to prepare us to take off and to go higher. There are already things that we can build upon.
How do you see your chances at the election?
My chances are very bright. In fact I have the brightest of chances among all the governorship candidates. You know my emergence has a history. I was among the twelve governorship aspirants screened by the governorship screening committee of the DC-23 for four months. I was among the three shortlisted aspirants. Then we went for the PDP governorship primaries which I won by a very wide margin. The people, from DC-23, to the delegates and now the overwhelming majority of Deltans are saying that I am the next governor. They have seen my manifesto that it is all about them. I am also taking my campaign message across the State. There are many interest groups declaring support for me every day. I receive endorsement daily. I was surprised to hear about the Sheriffication movement and many people are saying they are sheriffied. My chances are the brightest. I can assure you. The people see my governorship as their project which has been divinely endorsed.
What do you have to say about your opponents?
In truth, I do not see them as my opponents. They are my friends, people that I know and once-upon-a-time fellow PDP members, especially the APC and the SDP candidates. They have their ideas about Delta State and I respect that. However, I believe that in the end, when I would have emerged as governor, they will fold up their canopies and rejoin the PDP which is one big family with an umbrella big enough to cover all of us.
But, how is your relationship with former Governor James Ibori and Chief David Edevbie?                  
I smell mischief in this question. But I must say it again that Chief James Ibori, the former governor of Delta State, is our leader and my leader. When I started this journey of becoming governor, I went to consult him and he prayed for me. He remains my leader and he is supporting my ambition and all that I am doing. Chief David Edevbie is my brother. We contested against each other and we struggled for the ticket. He remains my brother and friend. There is a picture of the two of us shaking hands, embracing and laughing. That is the relationship between me and Chief Edevbie. People out there are saying a lot of things that are not true about us. Rest assured that we have a good relationship.