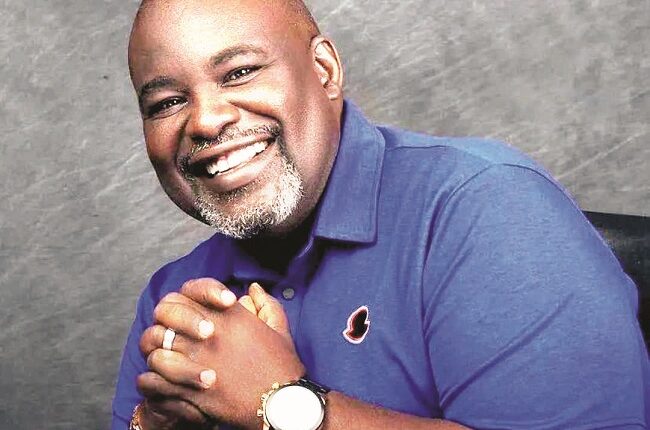 Bolaji Olanrewaju is a popular name in the gospel industry. In this interview with ROTIMI IGE, he talks about topics concerning gospel music, his plans for 2023, among other sundry issues.
The 2022 edition of your annual gospel concert 'Turn it up', according to you, was extraordinary. What is the motive?
Turn it up 2022 was special for us majorly because it was the first full on site gathering we were having post COVID-19 and the joy of being able to get together again was just unexplainable.
Gospel concerts have now become very big and celebrated with huge sponsorships. You were one of the people known to organise gospel concerts back in the day, even when it wasn't popular. What has changed over the years?
I can say that gospel concerts now set trends that there is no substitute for excellence and it's not cheap to achieve. The same rigs that would be used for a full blown secular concert is the same rig you need for a gospel concert. There is no gospel lightings or gospel PA system and back lines. So, if you want it to be good, one must be ready to pay attention to excellence.
The gospel industry was hit with shocking series of deaths in 2022. Osinachi, Sammie Okposo etc were some of the few that took the industry by surprise. What gaps, in your opinion, do you think their absence will leave and how can industry stakeholders help individuals live better?
It is very true, we lost many generals on the gospel music scene; a gap is always left when a general in any field leaves. But in all, we know our God is sovereign and kind, he is the most high God and we submit to his will.
You have a cordial relationship with many pastors and religious leaders. How important is it to maintain such?
It is extremely important to keep such relationships for many reasons; accountability, fellowship, counseling, sharpening and a whole lot more.
What are your plans for 2023?
Staying in God's plan for my life and ministry (laugh). It will unfold more in a few months time so let's not let out the details yet.
Any musical albums in the works?
Yes. I am working on a live praise and worship audio and video recording.
More gospel ministers are choosing to become praise leaders over recording artistes. Why is this a trend? Is originality becoming extinct?
No, originality is not becoming extinct. Nothing beats being original. In fact your creative abilities are more stretched as a praise worship leader.
What do you foresee for the gospel industry this year?
Good strides and a better administrative structure.
Popular comedian, Peteru, passed last year and was your mentee, having trained him since he was quite young. How did his passing affect you and what can you say about him?
Tobi was an amazing gift to many generations, he lived a short but impactful life. I know he is in a better place looking at all of us with his wide smile.
Gospel acts have been criticised for not collaborating enough with one another. What are your thoughts?
This is not true. YouTube will show this statement as false, looking at the number of collaborations uploaded there.
You love wristwatches. Tell us how this passion started and how many you have owned.
I am not sure how or when it started but I certainly have soft spot for good perfumes, watches and shoes.