New year often comes with resolutions but for the Magic Makers Films, it came with a brand new project.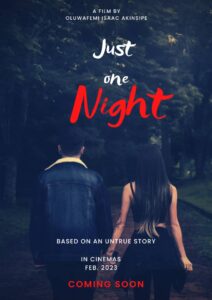 The group announced the project via their official Facebook page (Magic Makers Cinema) to applause. While also noting on his personal page.
The Director of the film describes the story as the best romantic comedy of all time and going by the standards of the stories produced in 2022, we can only think we are in for a treat.
The project is titled "Just One Night" and is set to be Directed and Produced by Multiple Award winning Filmmaker, Oluwafemi Isaac Akinsipe.