Beyond business success, always look for ways not only to give back but also to empower the generation coming behind…"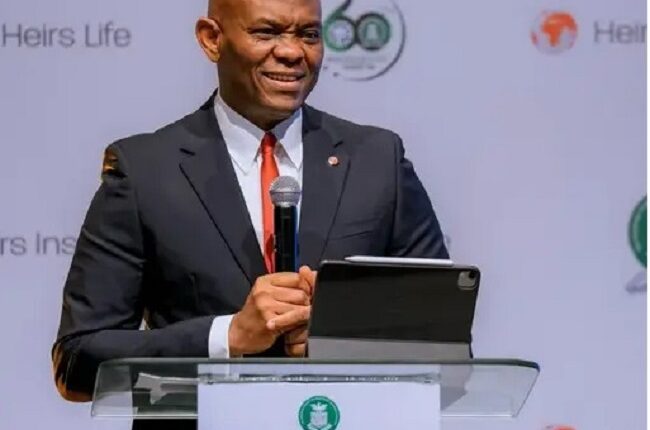 The chairman of Heirs Holdings and founder of the Tony Elumelu Foundation, Tony Elumelu, has tasked African youths and entrepreneurs to set goals to hard work and be disciplined and resilient in achieving their goals.
Elumelu, who is also the chairman of the United Bank for Africa (UBA) Group, made this charge on New Year's day through a letter he posted on his verified social media pages titled 'My Annual Letter to African Entrepreneurs'.
In the letter, he stated that 2022 was not an easy year. He, however, tasked entrepreneurs to take the challenges, the long view, and show the resilience that Africans inherited.
"I know you are still standing strong. You should be proud. I am proud of you," he writes. "Resilience is that fiery passion that pushes you to never give up."
Elumelu went on to share some lessons that would be helpful to young entrepreneurs on their journey to success.
He advised the youth and young people not to allow tough environments to discourage them; and that now is the time to challenge their plans, to go a bit further, and to maintain the course.
He charged them to give back to their communities. He said he was born in Africa, raised in Africa, studied in Africa, worked in Africa, and achieved success in Africa.
"Beyond business success, always look for ways not only to give back but also to empower the generation coming behind us, so that they can go even further than we have," he added. "It can be big or small, as simple as giving advice, becoming a mentor, broadcasting your success – yes broadcast. We need more beacons of African excellence, share your experience, and let your voice be heard."
Elumelu enjoined entrepreneurs to continue to define what success looks like to them and also to earn their luck.
He noted that he is a product of luck and hard work and that he knows first-hand that these factors are inextricable if one wants to succeed. He added that entrepreneurship comes with years of hard work and unquantifiable sacrifices and that one's capacity to thrive and remain committed − despite temporary setbacks − will have a significant impact in realising their dreams.
"A new year presents a clean slate – whether in your business, personal life or relationships," he writes. "It is your chance to set goals, to commit to them, and to prepare your mind for the discipline that is required for growth and success."
Elumelu further noted that this is why, on this first day of 2023, they are once again opening the 2023 Tony Elumelu Foundation Entrepreneurship Programme Application portal on TEFConnect.net.
He encouraged aspiring entrepreneurs from all 54 African countries to apply for the opportunity of a lifetime to receive $5,000 non-refundable seed capital, world-class business management training, mentorship, and access to key networks and markets.
ALSO READ FROM NIGERIAN TRIBUNE